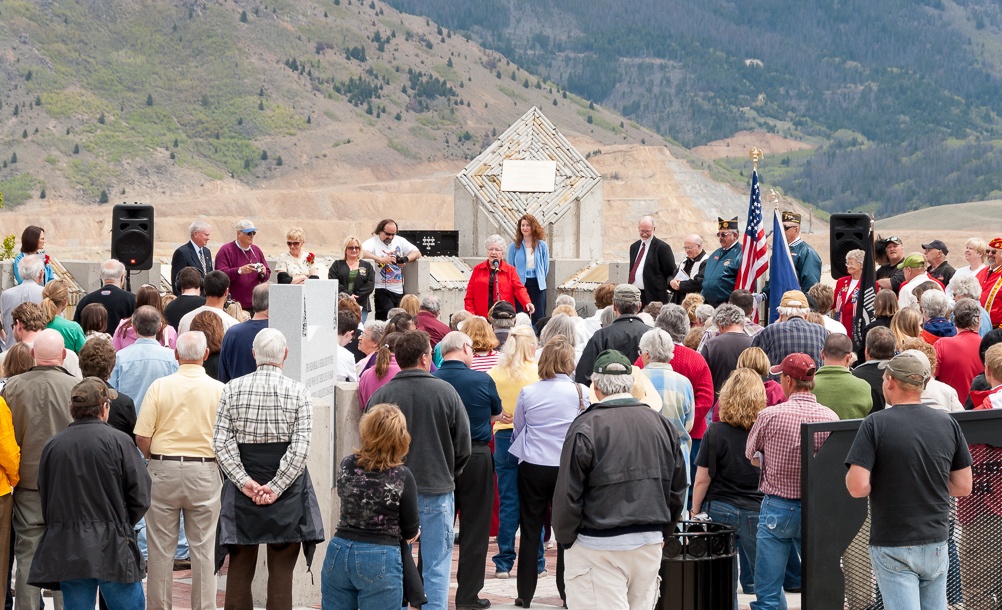 Speculator Mine Memorial Butte, Montana
Late in 2009, Poindexter's was contacted to design, build, and install an outdoor audio playback device for the Speculator Mine Memorial. Butte receives its share of harsh and extreme weather, and as such, the electronics and speakers needed to be able to withstand snow, ice, and bitter cold. The memorial sits atop "the richest hill on earth", and offers striking views of abandoned mining equipment, on-going mining operations, and the city below. The Speculator Mine Memorial opened June 8th of 2010, on the 93rd anniversary of the mining disaster that took the lives of 168 men. This was the largest metal mining tragedy in US history.
Producing a Demo
After listening to the client's vision for the project, we asked who was producing the content for the playback system. Our hope was to deliver a turn-key package, and we wished to maintain high quality throughout the entire project. Since they hadn't found a candidate yet, we created a 30 second demo in our production studio and submitted it. The extra effort paid off, and we were commissioned to complete the entire project.
The Playback System
To start, we began gathering audio clips to use for the playback system. In the process, we were given a cassette tape of an interview with Elmer Miller, the last known survivor of the Speculator fire. Newspaper articles covering the fire and rescue mission were located, along with interviews and quotes from survivors and family members. Using these materials, we delivered a total of six short audio programs. At the memorial, each audio clip is able to be recalled at the press of a button. Three of the six recordings are provided above. Adding some levity to the 'heavy' recordings, we included a recording of the song, "Get Out and Get Under" by Billy Murray. The 1914 recording pokes fun at the follies of owning an automobile (and dating) during the early 1900's.
Mine Memorial Results
The people of Butte will always have strong ties to their hard fought history, and we are grateful to have a small part in bringing some of that history to life. The memorial is a short drive or bike ride from uptown Butte, and bike and walking paths have been installed, providing excellent vistas and photo opportunities. The architecture and rich history of the surrounding area is definitely worth exploring. Each July, Butte hosts the Montana Folk Festival, featuring music and dancing from all corners of the world. Yet another summer event we look forward to attending.
Applicable Links
https://montanafolkfestival.com/